ACG can provide you with tools that keep your ideas moving, including video conferencing, distance learning, video walls, control & automation, digital signage, or conference room presentation technologies.
We understand your focus should remain on moving your goals forward, which is why we're dedicated to providing you the seasoned engineers, system designers, and installation teams to develop audio and visual wiring Chicago, IL systems and solutions that fully support your organization and maximize your productivity.
Our Integration Teams work with:
Facility Managers
Architects
Construction Companies
IT Professionals
Network Engineers
We offer Integration Solutions through:
AV System Design
Consultation
System Engineering
Project Management
Installation
System Training & Documentation
Preventative Maintenance & Monitoring
Field Service & Support
Custom AV Integration for your Business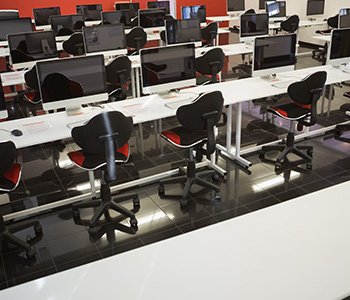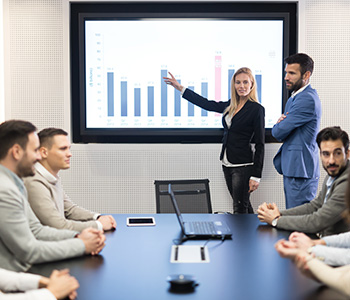 Applied Communications presents a complete 2×2 LCD TileMatrix Digital Wall solution that provides a comprehensive and simple to configure solution perfect for digital signage and command/control applications.
Give your customers a memorable experience with some compelling & unique visuals. Applied Communications offers a selection of high-quality commercial & professional grade Digital Wall solutions that are perfect for vibrant digital signs and Digital Wall applications that not only inform but are also pleasing to the eye.
Leading technology in combination with LED backlighting, high def resolution and narrow bezels clear the way for straightforward installation and bright, beautiful Digital Walls that supply a lasting, positive impression.
Featured highlights include:
A bundled solution with all requirements for a 2×2 video Digital Wall.
Direct LED backlighting that boosts uniformity and power consumption.
A pullout mount which permits full service possibilities and 6 axis adjustment.
A display wall calibration kit with software and a sensor.
Automatic Identification and Automatic TileMatrix technology is built into each display in the bundle.
TileComp works in conjunction with TileMatrix to make up for the bezel width and form a seamless Digital Wall.
DisplayPort 1.2 multistream functionality through an integrated daisy chain permits for UHD 3840 x 2160 resolution across the whole wall.
Narrow bezel design for some of the smallest bezel widths available.
The most comprehensive display control in the industry.
Professional-grade panels and heat dissipation technology allows for 24/7 use.
Fan technology linked to heat sensors automatically switch on if temperatures reach a set level. Fans can be set to "on" or controlled with a remote control.
An overframe bezel rounds out your Digital Wall solution with a framed and finished look.
A remote control and human/ambient light sensor kit allows the Digital Wall to detect ambient light and account for human sensing abilities while delivering convenient remote control function
Applied Communications Group, Inc. provides supply, design and installation for structured cabling and other low voltage systems. We assist our clients in exploring the exciting Digital Wall possibilities that can enhance commercial space. As a leading-edge contractor in Chicagoland, Applied Communications Group is a reliable source of quality services and products.
Applied Communications Group is located at 1015 Lunt Avenue in Schaumburg, IL. Reach us for more information about your next Digital Wall at 630-529-1020.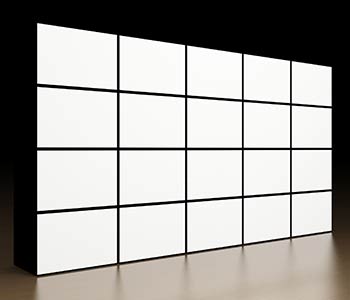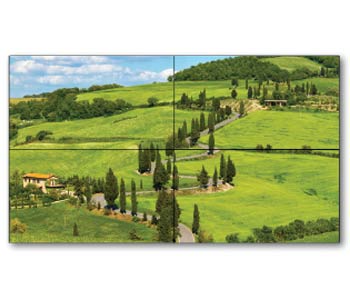 1015 Lunt Ave
Schaumburg, IL 60193
Phone: 630-529-1020