GIVE YOUR SCHOOL DISTRICT AFFORDABLE, CUTTING-EDGE TECHNOLOGY
We're looking forward to hearing your challenges and needs, answering your questions, and designing the perfect solution.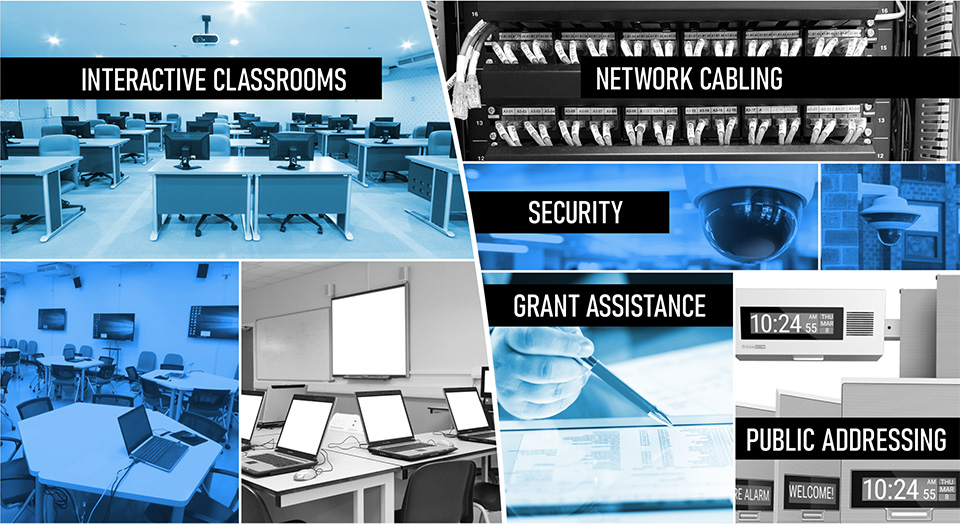 1015 Lunt Ave • Schaumburg, IL 60193
Now more than ever, Applied Communications Group helps your staff and students by offering seamless, top quality technology tools.
As a leading system contractor for schools in the Greater Chicagoland area, ACG provides a complementary range of products and services. Whether you need Interactive Classrooms, Security, Network Cabling, Public Address Systems, or Grant Assistance, we will develop a solution perfectly suited for your school system's needs.
Get a free, no-obligation consultation from one of our school implementation experts. Call 630-259-5225.